What's up?
This is how I feel after watching this episode.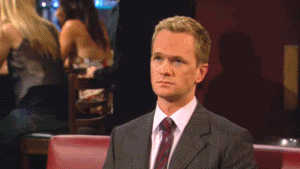 So, please dear readers. If you're there, can you please leave me a comment here and there to give me encouragement to keep going?
Cause watching this show just gets harder by the minute.
Breathe, Natalia, you can do this.
Okay. Let us commence
Episode 70
Voice Over
During the voice over, Nana talks about responsibility and we see Miss Julia giving her loyal subjects yet another class on polyamory.
That's symbolic or something, right? There's no way you'd dare to do that again, right? I might have to make a voodoo doll with your hair and start putting pins in you, Julia.
Just, stop.
Armando's cave. Night.
Our lovely trio are sitting around looking at each other like, now what? To further prove that they've lost their minds, they turn to Julia for guidance. She's studied the subject, so, now what?
Ay Dios.
You know what? I have to take a minute to say this. On moral grounds, I honestly do not care at all about polyamory. If it makes you happy and you find like minded people to explore it with, whatever, don't care.
But, to see two people go so low in their codependency to a selfish, self centered (although I admit good intentioned) 14 year old who can't possibly know what love is, that they end up doing something that hurts them and goes against who they are, that's just disgusting and infuriating. It's an unfair relationship to 2/3 of those involved. If was was into polyamory, I'd be insulted by this representation.
Powers That Be, please make it stop soon.
Also, yes, I want the girls to be together already and this is taking too long. And I hate the idea of the three of them swapping fluids, specially for Marianita's sake.
Back to recapping.
Professor Julia tells them that at the Atelier (see? It's all Alma's fault) she learned that now they have to start spending more time together to get to know each other better, build trust and start getting used to seeing affection between each other.
Ay Dios.
Armando says they should start right away, that Juliana should kiss now to see how he feels about it.
My God. Sure, why not?
Mariana is snarky and tells him this isn't some porn movie, but he insists he's serious and Julia agrees. So, the girls kiss.
My God.
I can't even enjoy them kiss because I'm so disturbed. That's without saying this is the first time they make out in a while and it's for the sake of a guy.
Really, Powers That Be? Really?
Finally he can't stand to be in the sidelines any longer and sits next to Julia. who then turns to him and kisses him too.
Mariana looks as disturbed as I feel, and says she's gonna go, but her Majesty stops her, this is something they have to try.
Later that night, the three of them are making the Julia custody arrangements/schedule.
Yes, you read right.
Did I say....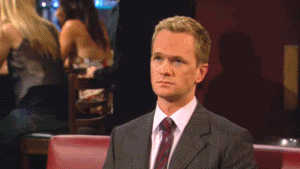 ...already?
Mariana and Armando are bickering over who gets her when, who gets her first, who gets the weekends, etc. Armando wants Saturdays, Mariana says it's fair to alternate days and Julia feels she's the child of divorced parents.
Screw you Julia, seriously.
Armando suggests they flip a coin to decide. He loses for the night and Julia goes home with Mariana.
Dios mio.
Mariana's Loft. Day.
The next day, the girls are in chef mode, preparing food for the catering business. They seem okay and playful with each other.
Exactly how I would be the day after I decide to share my girlfriend with some dude.
You know what? Xena getting impregnated by an angel who used to be her arch-nemesis, who then reincarnated as her child, is more plausible and believable to me than the Juliana storyline right now, gueys.
Anyway.
Sure, let's kiss and be playful with each other now.
Armando walks in and Julia swaps saliva with him too and calls him, mi amor. He kisses Mariana on the cheek.
He came to help take the food to the Atelier. When Julia walks away for a second, he and Mariana exchange words of wisdom.
Armando: You know that everytime she kisses you, then kisses me, you (Mariana) and I are kissing indirectly?

Mariana: Why do you have to say stupid things like that? It's like saying everytime it's my turn and then it's your turn, the two of us are fucking indirectly.

Armando: Don't be gross, come on!

Mariana: You're the gross one!

Armando: Well, tonight it's my turn....
Dios mio.
First of all, ew.
Second of all, yes, you're fucking indirectly gueys and it's gross. Haven't you thought about it before?
Third: Spending one night with Armando and one with the Mariana, me thinks Julia's V is gonna get very sore, very soon.
And this really highlights why I think this whole thing is so wrong...it's like they're begging for Julia's attention...waiting for her to give them time. God knows, maybe a full triangle where they all loved each other would be fairer and more functional than this.
Or, at least let Armando and Mariana have other relationships too, since Mari is too gay for that.
Anyhoo.
Hernan walks in and Mariana introduces him to her girlfriends' boyfriend. Okay, sure, why not?
Utopio tells Mariana he needs to talk. He brought over the papers to give her his last name (right now she has her step father's). She can't deal with it at the moment it because right now she's busy. He seems disturbed about the poly thing but tells her it's not his place to judge although he doesn't get it. Isn't she gay?
Anyway, he just doesn't want to see her hurt.
After all my eyes and ears have had to endure tonight, I'm actually happy to see Hernan, he's grown on me a little and he's a good guy even if he's boring.
Mariana leaves Hernan using her laptop. When she's gone, he looks kinda sick and takes a pill.
I hope you're not sick Utopio.
And that's it for tonight. Thank God.
Tonight I leave you with..........
....Jana! Because although it sucks she's Leo's daughter (Leo! zzzz), I've seen Cami Ibarra in twitcams and she seems mega cool!
Enjoy!